FAMILY, ESTHETIC, & PROSTHODONTIC DENTISTRY
CREATING BEAUTIFUL SMILES
(707) 745-8002142 East D Street, Benicia, CA 94510
Newly Expanded Location! 172 East D Street, Benicia, CA 94510
Child's First Dental Visit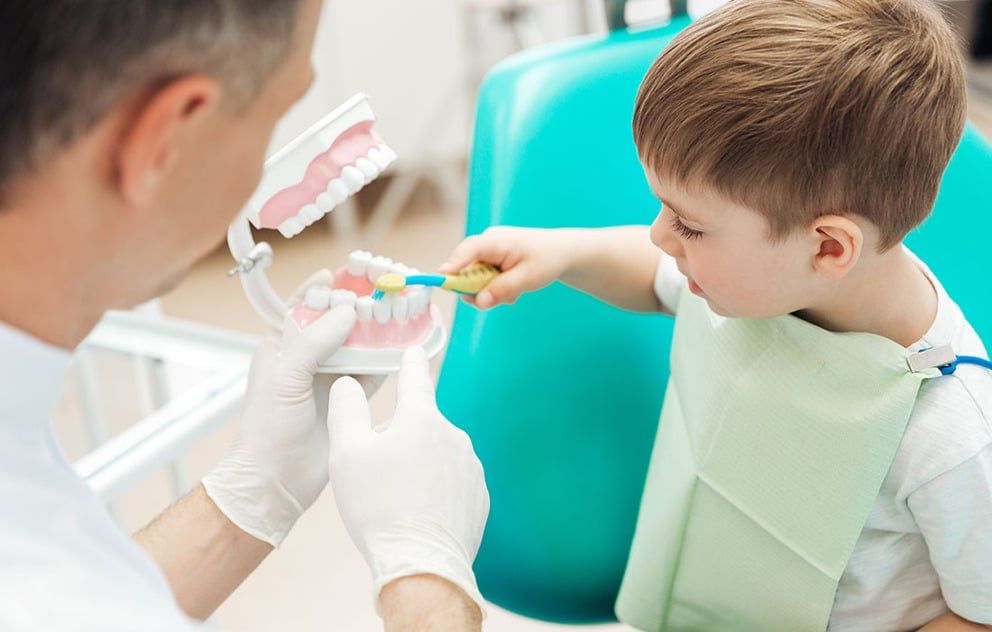 We explain to the child what is going to happen and do our best to provide a fun interesting experience. We carefully examine the development of their mouth including: crowding, appearance of calcium deposits, abnormality in the number of teeth, baby bottle tooth decay, gum disease, TMJ, and signs of prolonged problems such as thumb-sucking and teething. We take x-rays when needed; we clean and polish teeth and apply fluoride when needed. We explain how a healthy diet relates to healthy teeth and we demonstrate the correct way to brush the teeth.
Schedule Your Appointment Today
Carquinez Dental Group would love to meet you and your family
and provide you with the dental care you need and give you all smiles you deserve!
By Phone
(707) 745-8002