FAMILY, ESTHETIC, & PROSTHODONTIC DENTISTRY
CREATING BEAUTIFUL SMILES
(707) 745-8002142 East D Street, Benicia, CA 94510
Newly Expanded Location! 172 East D Street, Benicia, CA 94510
Whitening Your Smile
With Powerful & Fast Results
Are you a heavy coffee drinker? Do you smoke? Do you drink soda? Are your teeth naturally discolored? If so, chances are your teeth have seen whiter days. Carquinez Dental Group makes whitening your teeth extremely fast and affordable with our powerful whitening system. With this whitening system that only a dentist can provide (not to be mistaken for those mall-style teeth whitening stations we've all seen), we are able to whiten stained and discolored teeth up to 9 shades whiter in less than an hour!

Powerful Home Whitening Kits
Carquinez Dental Group can send you home with home teeth whitening kits that contain an extra-strength concentrated whitening solutions that you can't get from a supermarket or over the counter. We use home whitening kits that are able to attack even the deepest tooth stains and eliminate tooth discoloration.
Opalescence Take Home Whitening
Opalescence Take Home Whitening Gels are only available from your dentist, who will supervise your treatment from initial consultation through completion. The sticky, viscous gel won't migrate to gums and most formulations include Potassium Fluoride (PF), which helps to improve oral health by strengthening enamel, decreasing sensitivity and offering increased cavity prevention.
The most common type of home teeth whitening involves placing a gel-like whitening solution, which usually contains hydrogen peroxide, in a tray that resembles a Nightguard or mouth guard. Over-the-counter mouthpieces are unlikely to fit correctly and can cause gum irritation if the whitening agent seeps out. The tray is then placed over the teeth for a certain period of time, anywhere from an hour or two to overnight.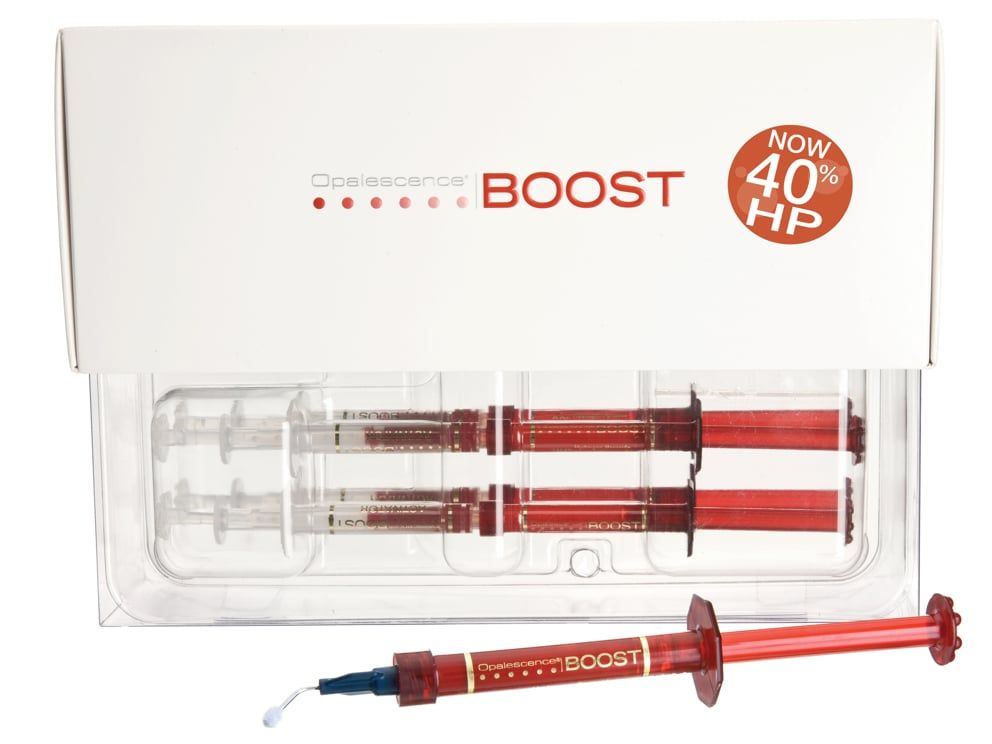 Opalescence Boost features a unique, chemically activated formula that allows your dentist to whiten your teeth without the bothersome heat or ultraviolet rays of a light. Opalescence Boost also contains potassium nitrate and fluoride, which help to improve oral health by strengthening enamel, decreasing sensitivity, and offering increased cavity prevention.
Schedule Your Appointment Today
By Phone
Carquinez Dental Group would love to meet you and your family and provide you with the dental care you need and give you all smiles you deserve!
Please contact our office by giving us a call at (707) 745-8002 today.
You will be put in touch with our wonderful front office team members, who can assist you with any questions you may have. We would love to get you scheduled for an appointment to come in and see us.
(707) 745-8002