FAMILY, ESTHETIC, & PROSTHODONTIC DENTISTRY
CREATING BEAUTIFUL SMILES
(707) 745-8002142 East D Street, Benicia, CA 94510
Newly Expanded Location! 172 East D Street, Benicia, CA 94510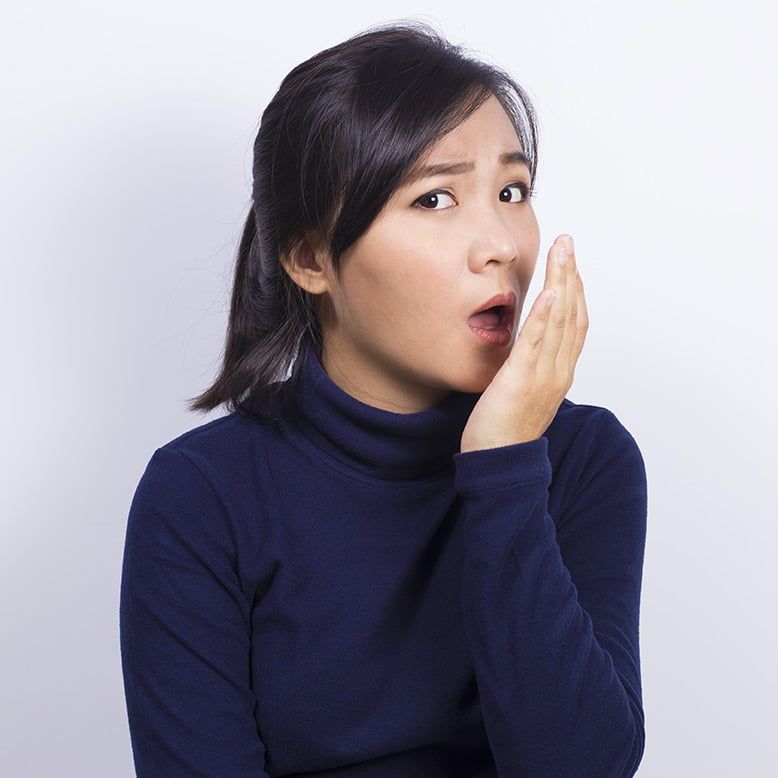 What you eat affects the air you exhale. Certain foods, such as garlic and onions, contribute to objectionable breath odor. Once the food is absorbed into the bloodstream, it is transferred to the lungs, where it is expelled. The odors will continue until the body eliminates the food. People who diet may develop unpleasant breath from infrequent eating. If you don't brush and floss daily, particles of food remain in the mouth, collecting bacteria, which can cause bad breath. Food that collects between the teeth, on the tongue and around the gums can rot, leaving an unpleasant odor. Dry mouth occurs when the flow of saliva decreases. Saliva is necessary to cleanse the mouth and remove particles that may cause odor. Dry mouth may be caused by various medications, salivary gland problems or continuously breathing through the mouth. Tobacco products cause bad breath, so if you use tobacco, ask your dentist for tips on kicking the habit. Bad breath may also be the sign of a medical disorder, such as a local infection in the respiratory tract, chronic sinusitis, postnasal drip, chronic bronchitis, diabetes, gastrointestinal disturbance, liver or kidney ailment.
Schedule Your Appointment Today
By Phone
Carquinez Dental Group would love to meet you and your family and provide you with the dental care you need and give you all smiles you deserve!
Please contact our office by giving us a call at (707) 745-8002 today.
You will be put in touch with our wonderful front office team members, who can assist you with any questions you may have. We would love to get you scheduled for an appointment to come in and see us.
(707) 745-8002