Cosmetic Whitening
We offer both single-visit teeth whitening and take-home teeth whitening kits to brighten stained, discolored, or dull looking teeth.
Single Visit Whitening
Preparation - We start the whitening process by covering your lips and gums leaving only your teeth exposed. At this time, we can usually estimate how white your new smile will be by matching your teeth with a whitening shade and estimate approximately up to 8 shades whiter from here.
Application - Next a high-strength whitening gel is applied to the surfaces of your teeth. This special gel is specifically designed to work with the whitening light.
Whitening - The whitening light is placed directly in front of your teeth to maximize exposure to the gel. The special light activates the gel which gently penetrates the outer-most (enamel) layer of your teeth; breaking up stains and discoloration during the process.
Smile - Smile with confidence as you leave the office with a brighter, whiter smile!
If you are thinking about whitening your teeth and would like to try our whitening service, call us anytime at (707) 745-8002 and come see what it's all about!
DIY vs. Dentist-provided Home Whitening Kits
KNOW THE DIFFERENCE!
There is a difference between the teeth whitening kits you can get from the supermarket and the high-strength home whitening kits our office is able to provide. Store-bought do-it-yourself whitening kits feature a "boil-and-fit" mouthpiece that can be uncomfortable and generally requires more whitening gel per tooth to achieve whiter teeth. The gels in the store-bought whitening kits are also are not as concentrated as what we can offer which means it takes longer to achieve desired results. Carquinez Dental Group uses kits that are able to create an exact-fit whitening tray that is custom built for your teeth. This maximizes the displacement and effectiveness of the whitening gel ensuring that it surrounds the teeth evenly and entirely. Additionally, our home-whitening kits use a high-strength proprietary whitening gel that you can't get over-the-counter from a supermarket which means your teeth get a deeper and longer lasting result in less time.
If you are thinking or have any questions about our single-visit teeth whitening system or about our take-home whitening kits, please call us at (707) 745-8002.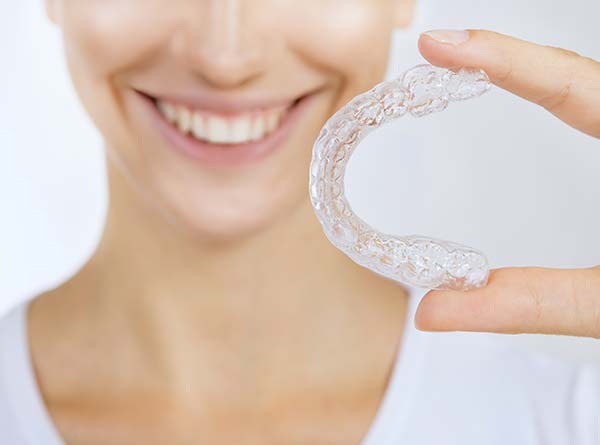 Opalescence Boost
Opalescence Boost features a unique, chemically activated formula that allows your dentist to whiten your teeth without the bothersome heat or ultraviolet rays of a light. Opalescence Boost also contains potassium nitrate and fluoride, which help to improve oral health by strengthening enamel, decreasing sensitivity, and offering increased cavity prevention.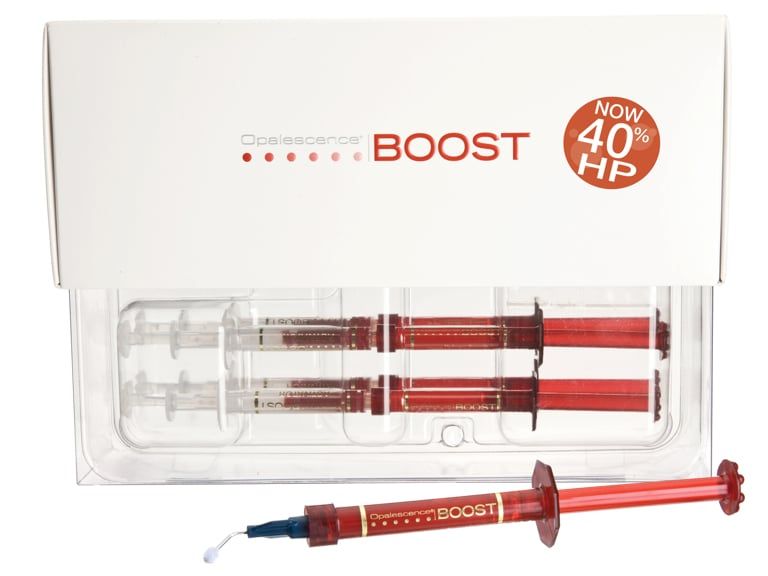 Opalescence Take Home Whitening
Opalescence Take Home Whitening Gels are only available from your dentist, who will supervise your treatment from initial consultation through completion. The sticky, viscous gel won't migrate to gums and most formulations include Potassium Fluoride (PF), which helps to improve oral health by strengthening enamel, decreasing sensitivity and offering increased cavity prevention.